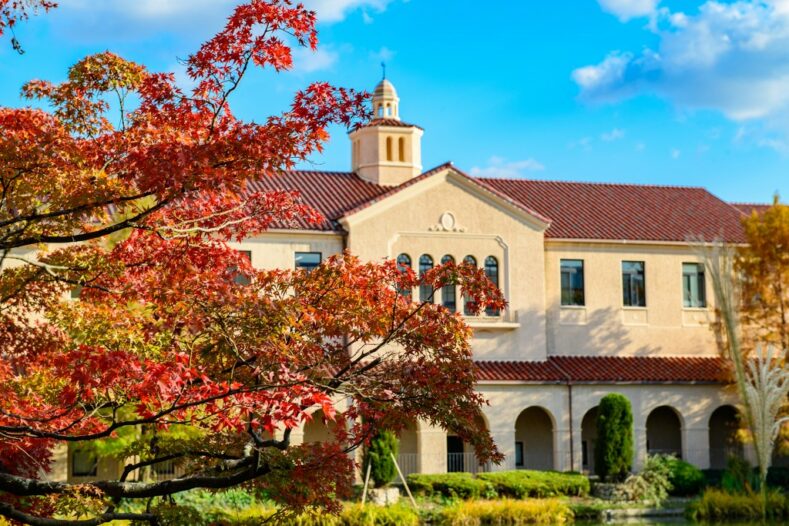 On December 7, 2017, the presentation ceremony was held at Kwansei Gakuin University (here in after KG) ; the "Honorable Doctor" was given to Dr. Mimura, for his great achievements of research as well as the 2017 Kyoto Prize awarded in November.
Dr. Mimura is an alumnus of KG (graduated from School of Science, Physics department in 1967). Touching upon a receipt of honor by his alma mater half century later, he mentioned "such great honor is something contingent. The research brought me big surprises and admirations by encountering many unexpected incidences. It happened in a series of contingency and motivated me to challenge the research."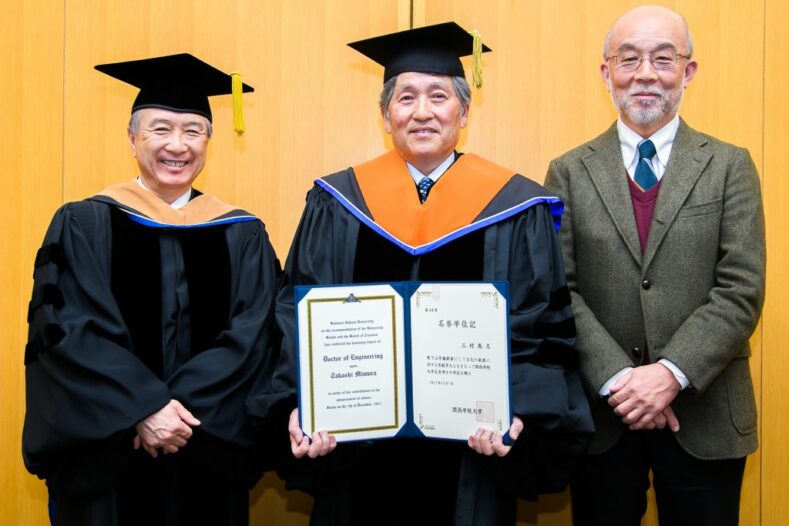 The diploma presentation was given in the presence of President Osamu Murata (left), and Dean the school of Science and Technology, Junichiro Mizuki (right).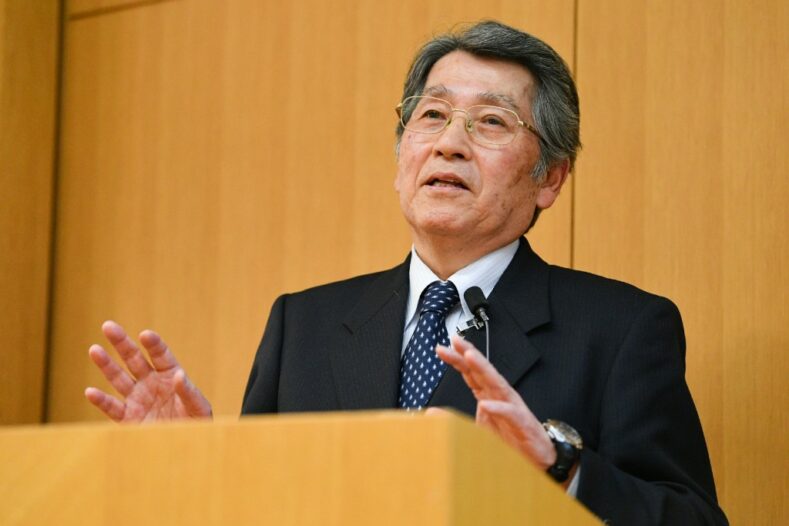 After the ceremony, Dr. Mimura gave a lecture titled "Industrial Research Development as an example of HEMT–high speed transistor."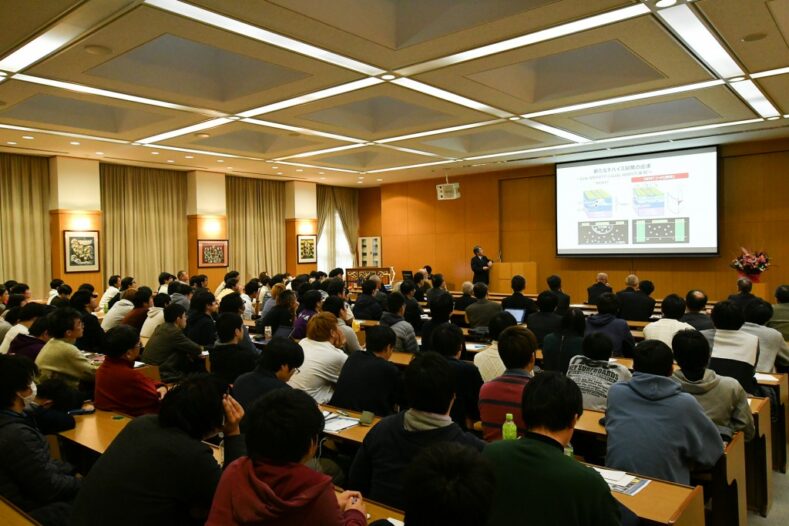 Photo courtesy of Kwansei Gakuin