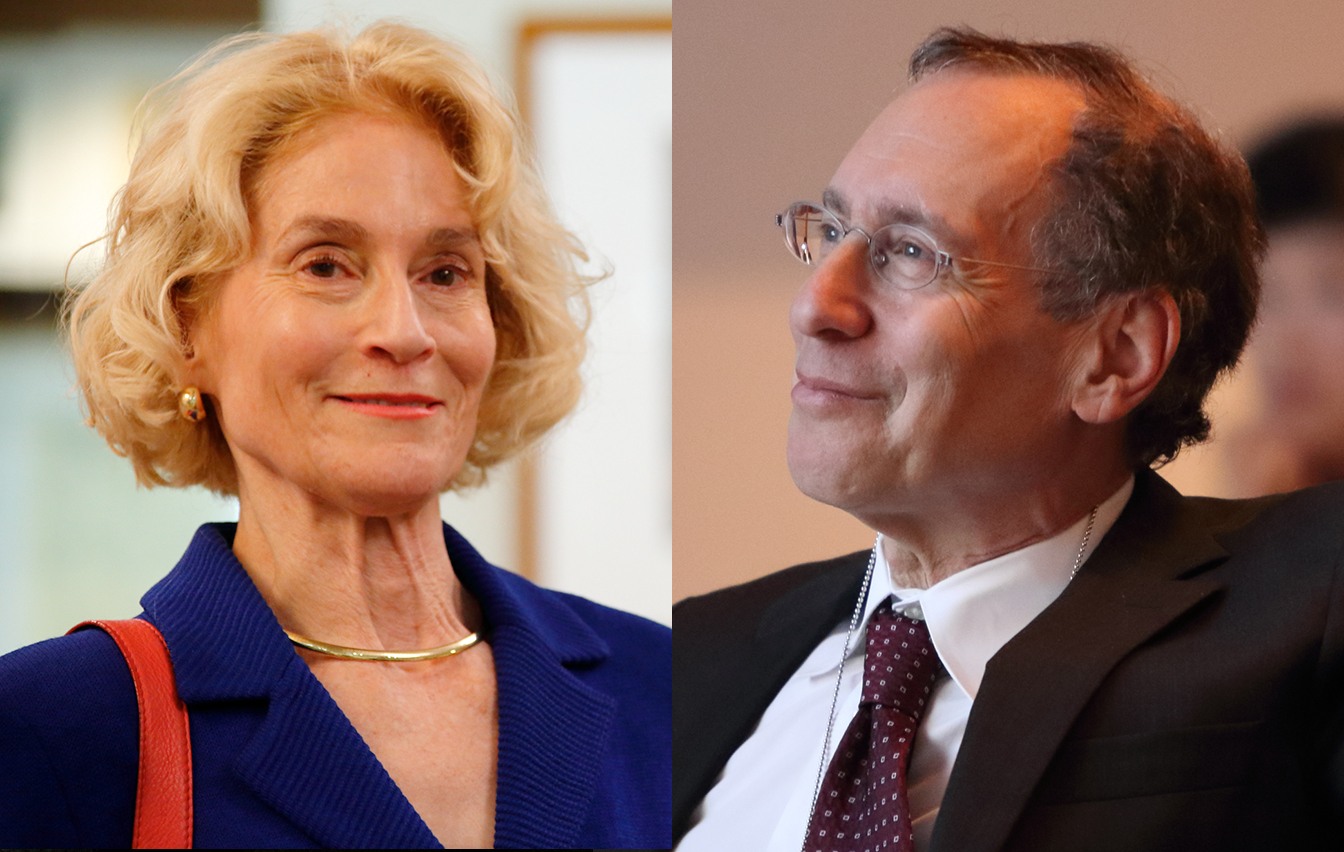 On September 12, 2022, Dr. Martha Craven Nussbaum , the 2016 Kyoto Prize laureate in Arts and Philosophy, and Dr. Robert Samuel Langer , the 2014 Kyoto Prize laureate in Advanced Technology, were selected as the recipients of the Balzan Prize.
This prize honors internationally recognized scholars for their outstanding achievements in the natural sciences and humanities. Many congratulations on this prestigious recognition!
The International Balzan Prize Foundation recognized Dr. Nussbaum "For her sustained contribution to a wide range of philosophical topics that together redefine our understanding of our ethical being; for her transformative reconception of the goals of social justice, both globally and locally; and for her willingness to bridge the divide between the academy and the wider community."
Dr. Langer was also awarded "For pioneering research on biopolymers and biomaterials, and their synthesis, and developing the field of nanomedicine, including advances in mRNA vaccines and tissue engineering."
The Balzan Prize is an international prize by the International Balzan Prize Foundation with headquarters in Italy and Switzerland. Currently, four awards are given annually: two each in the fields of literature, the moral sciences, and the arts, and two each in the fields of the physical, mathematical, natural sciences, and medicine. In addition, at intervals of not less than three years, the special Prize for Humanity, Peace and Fraternity among Peoples is presented.
*Dr. Nussbaum's photo was taken during the Kyoto Prize Week in 2016.
*Dr. Langer's photo was taken during the Kyoto Prize Week in 2014.