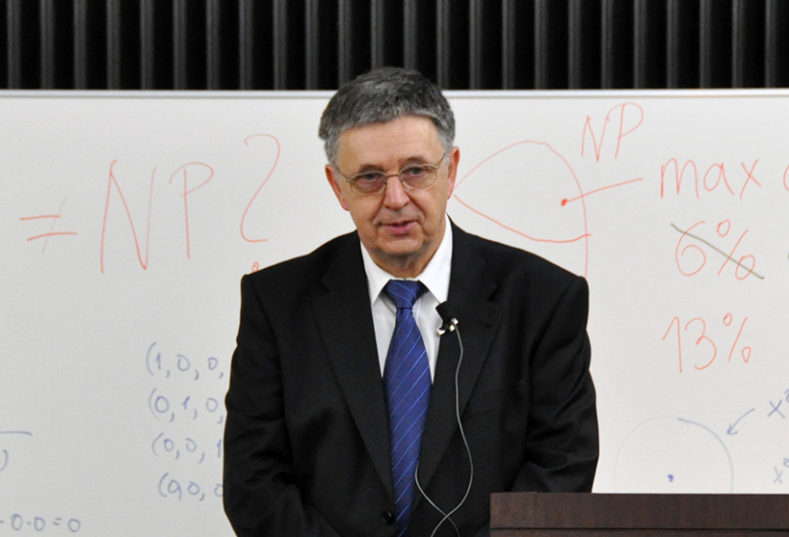 On March 15, 2021, Dr. László Lovász , the 2010 Kyoto Prize laureate in Basic Sciences, was awarded the Hungarian Order of Saint Stephen, the highest decoration of Hungary. Congratulations on this great honor!
The Order was presented in recognition of his research career in mathematics and computer science, contribution to the global reputation for Hungarian science, educational activities, and outstanding role in scientific knowledge dissemination. The award was presented by the Hungarian President János Áder, at the ceremony held at the Sándor Palace in Budapest.
The Hungarian Order of Saint Stephen was originally founded by Maria Theresa in 1764 as an order of knighthood called the Order of Saint Stephen after Hungary's most famous king, Stephen I. Dr. Lovász also received the Abel Prize which recognizes mathematicians with extraordinary achievements this year.
*The photo is of Dr. Lovász during the Kyoto Prize Week in 2010.