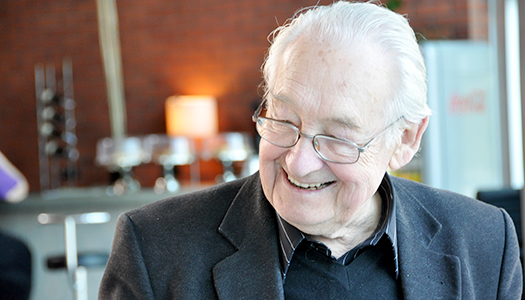 On October 9, Mr. Andrzej Wajda, the acclaimed Polish director, passed away at 90. He just released "Powidoki" (English title: Afterimage), which was based on the life of ill-fated artist Wladyslaw Strzeminski.
Mr. Wajda was awarded the 3rd (1987) Kyoto Prize in Arts and Philosophy (then was called Creative Arts and Moral Sciences) as "the film director who made a large impact to the world by keeping a firm eye on the tumultuous era of Poland, and expressing depict liberty, courage and dignity of human beings."
"Having received this magnificent Kyoto Prize, I would like to think back and recall an extraordinary event from my life. The event I have in mind is an exhibition of Japanese art in Krakow. It was a long time ago, during the most difficult year for me of the German occupation. I was 19 years old then. Never before have I seen so much brightness, light, order and such sense of harmony."
"I feel truly happy today. The award which I have just received creates a bridge between Poland and Japan, between the 20th and 21st century."
―― from the acceptance speech in the 3rd (1987) Kyoto Prize presentation ceremony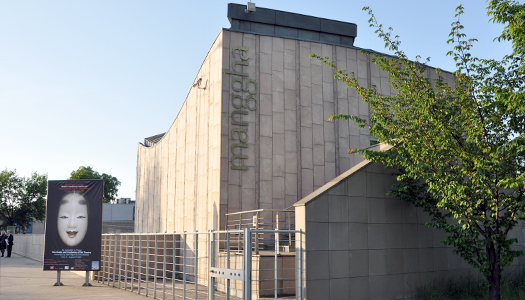 As Mr. Wajda stated in the prize presentation ceremony, he founded "Manggha Museum of Japanese Art and Technology" in Krakow, the old capital city of his mother country. More, he also contributed to the friendship between Japan and Poland through the cultural communication such as sending the college students to Kyoto, who were interested in Japanese traditional culture.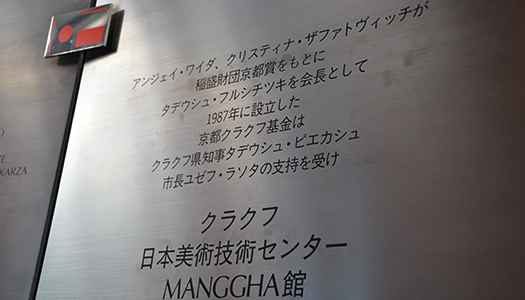 In May 2009, Inamori Foundation made a courtesy visit to Mr. Wajda. He made a very impressive comment "There are many prize such as being given in film festivals. But Kyoto Prize is the most solemn and significant. Kyoto Prize was the first prize which shed light on the area of visual arts," remembering when he received the Kyoto Prize.
We offer our heartfelt condolences to all of the bereaved.