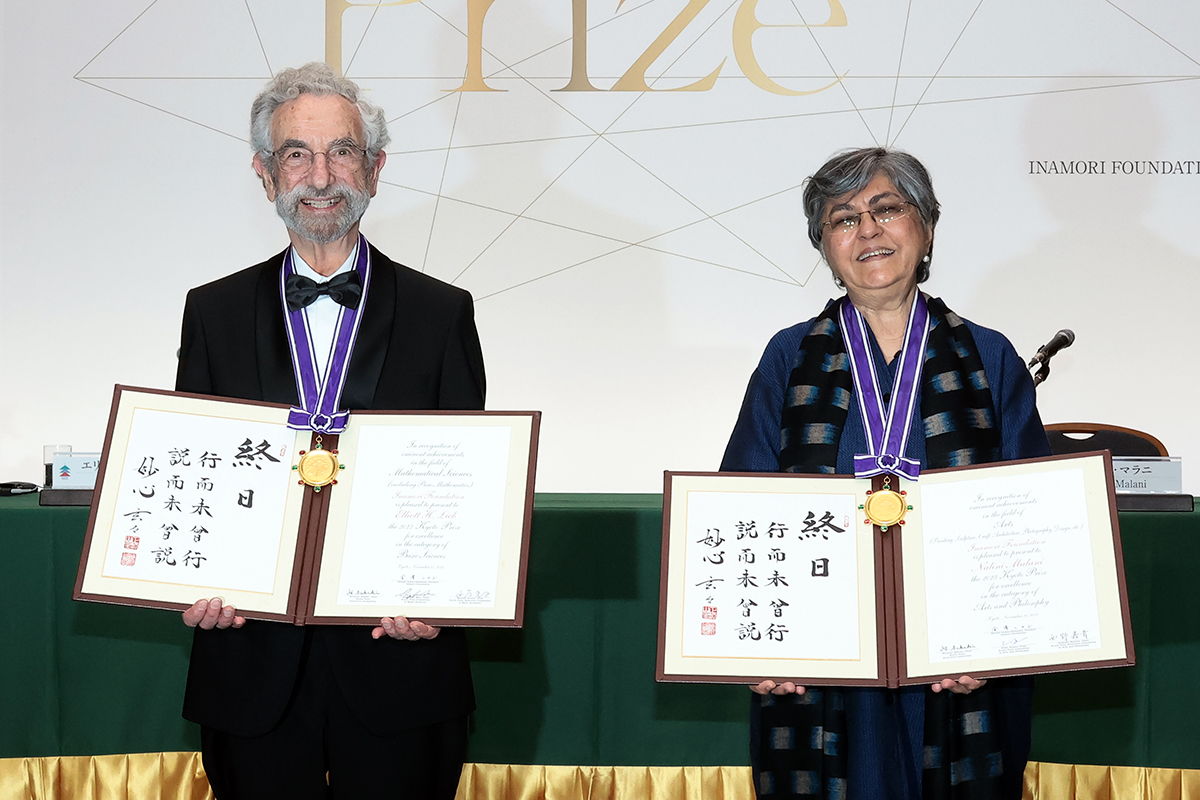 The 2023 Kyoto Prize Presentation Ceremony was held at the Kyoto International Conference Center on November 10, with 750 guests attending. It was held for the first time in four years, for the ceremony had been canceled after the 2019 Kyoto Prize due to the COVID-19 pandemic.
First, Her Imperial Highness Princess Takamado, Honorary President of the Inamori Foundation, delivered a felicitation speech, "The three laureates . . . contributed to the creation of a wonderful and spiritually rich society, thereby enabling us to pursue our dreams and live in peace. Please allow me to express my deepest respect for their superb achievement."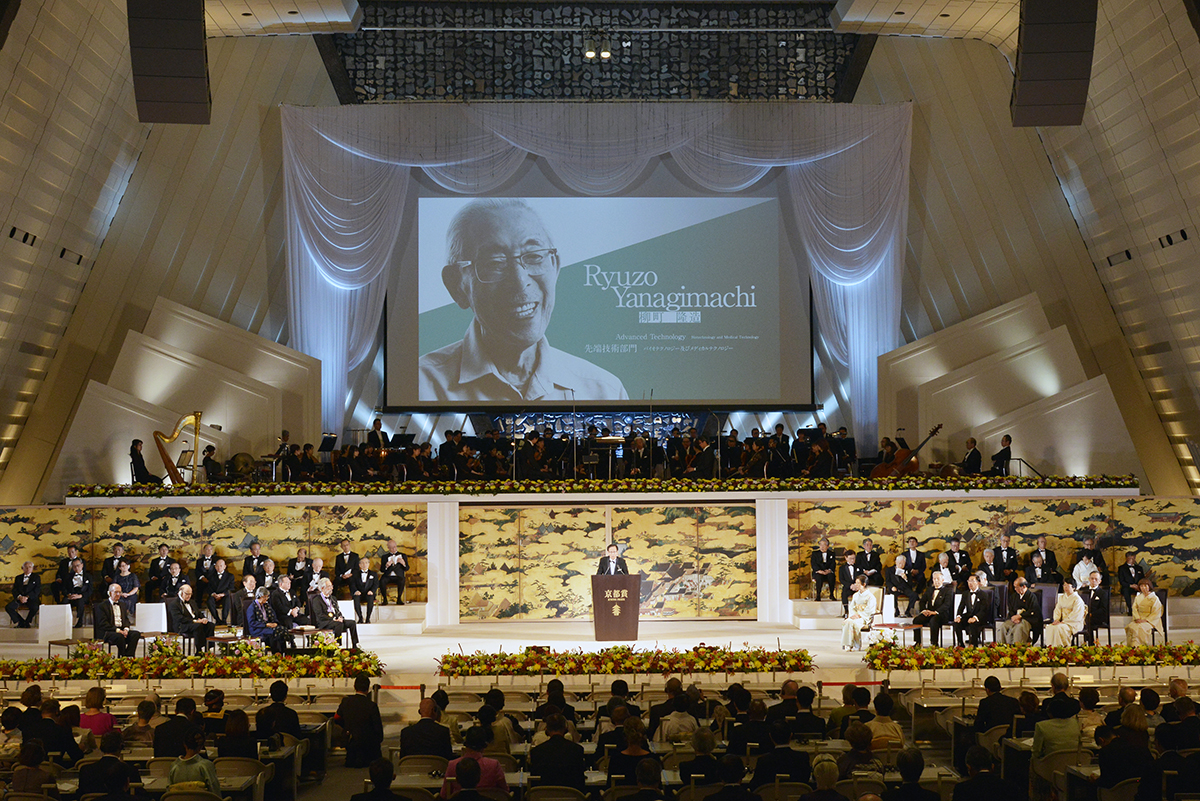 Dr. Elliott H. Lieb, laureate in the Basic Sciences and Ms. Nalini Malani, laureate in the Arts and Philosophy were then presented with a Kyoto Prize medal, a diploma and prize money of 100 million yen respectively by Inamori Foundation Chairman Shigetada Nakanishi. As Dr. Ryuzo Yanagimachi, laureate in Advanced Technology passed away in September, his message presented before his death was read on his behalf by MC.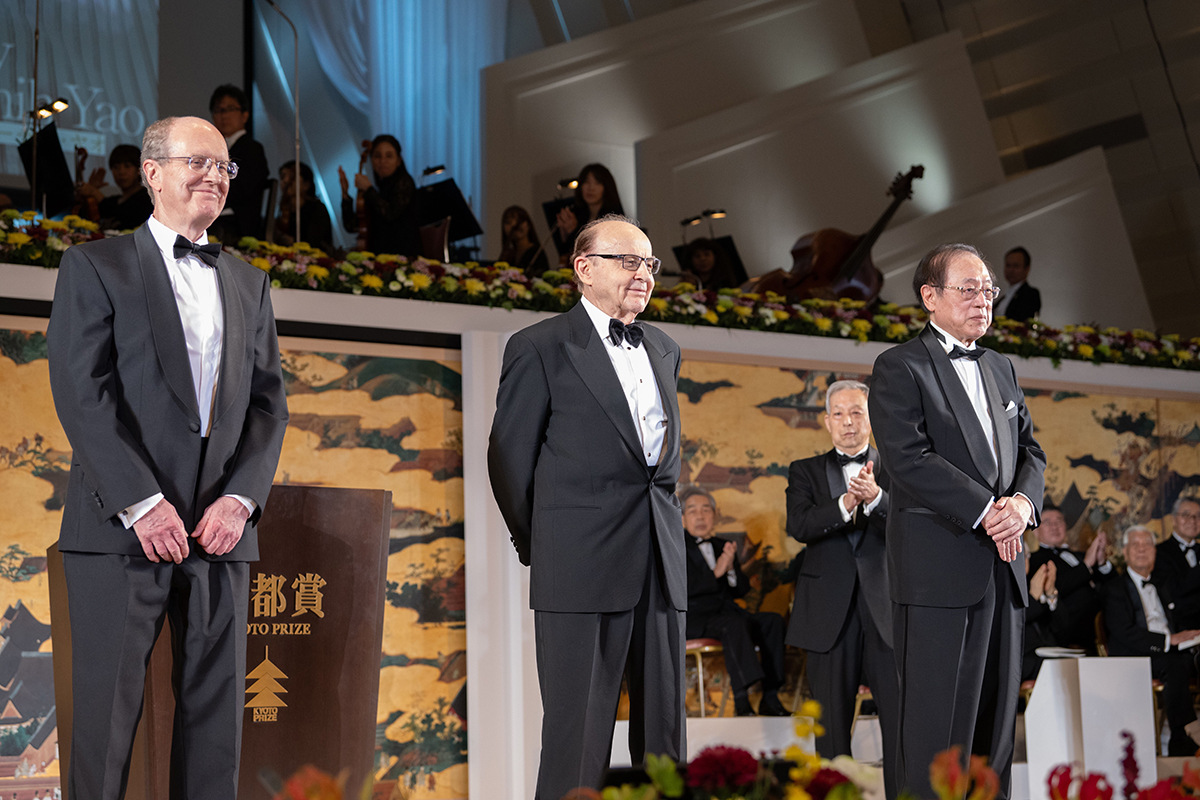 The 2021 Kyoto Prize Laureates, Dr. Andrew Chi-Chih Yao and Dr. Robert G. Roeder, and the 2022 Kyoto Prize Laureate, Dr. Bryan T. Grenfell, also attended the ceremony as special guests.
The "Inamori Foundation e-Newsletter" provides the latest information about the Inamori Foundation. You can subscribe using your e-mail address only; you can unsubscribe at any time.