The 2023 Kyoto Prize at Oxford was held at the University of Oxford on May 9 and 10. The 2022 Kyoto Prize laureates, Dr. Carver Mead, Dr. Bryan T. Grenfell and Dr. Zakir Hussain, participated in panel discussion as well as public lectures. Here is a brief report of the events.
The panel discussion, where the laureates of the year gather together, is held only at the Kyoto Prize at Oxford, among all the Kyoto Prize events in Japan, the U.S.A. and the U.K. Professor Ngaire Woods, the Dean of Blavatnik School of Government facilitated the discussion based on topics such as "When is the next pandemic? How should we prepare for it?" and "What would you want to say to governments in your domains?" There was also a wide range of questions about research and education as well as their personal points of view, including "As the boundaries of technology and science expand, should we have more education in the arts and humanities for scientists?", "Is there any ability that you would wish to have that you don't have?", and "How do you manage disappointment?" The laureates made comments such as "The whole point of a broad education is for a student to be able to follow directions that call to them, not to be forced through something because somebody once in history thought it was a good idea (Dr. Mead)", "I would like to be able to find the right words to speak that will make sense to the young people and put them on the right path because they are our future and strength (Dr. Hussain)", "The first step is to adopt a liberal arts education, much more cross training (Dr. Grenfell)". The discussion brought the audience opportunities to get to know the laureates' personality.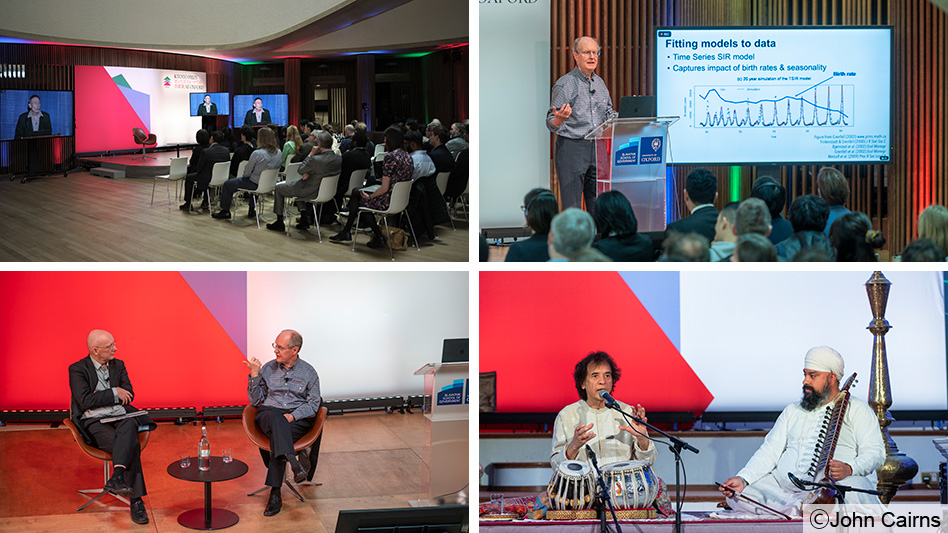 A wide range of participants gathered for public lectures by each laureate, both in-person and online. Dr. Husasin delivered a lecture and a performance with an Esraj player at the Holywell Music Room of Wadham College. After the lectures, each laureate was asked various questions about their fields. They also enjoyed free and open-minded intellectual exchange discussing how to build an environment to promote interdisciplinary exchange and passionately encouraging future researchers in their studies.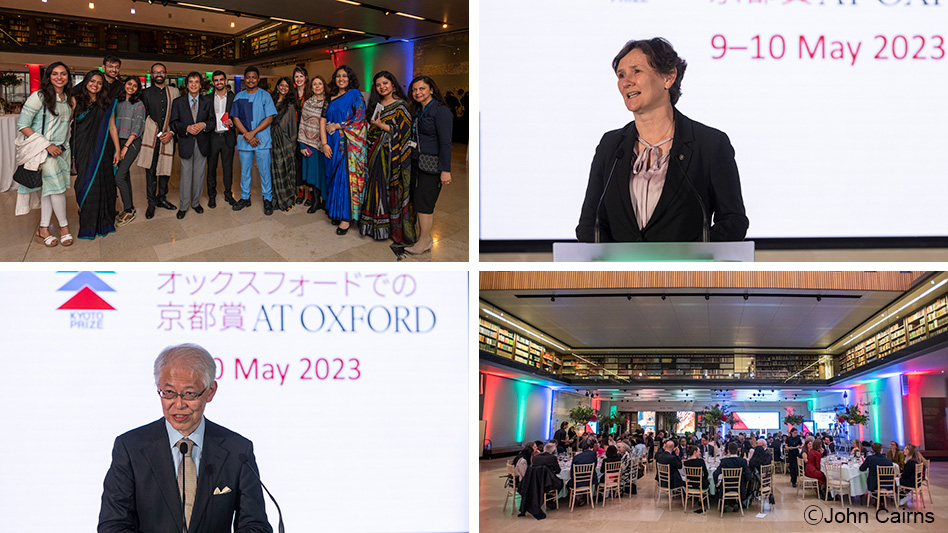 At the welcome dinner hosted by Professor Irene Tracey, Vice-Chancellor of the University of Oxford, Ambassador of Japan to the United Kingdom H.E. Mr. Hajime Hayashi offered his congratulations to the laureates and expressed his expectation for the Kyoto Prize events at the university. More than 100 researchers and students in connections with Japan came to this dinner, having pleasant cultural and academic exchanges.
*Panel discussion and public lectures are available on the YouTube channel of Blavatnik School of Government at the University of Oxford.
The "Inamori Foundation e-Newsletter" provides the latest information about the Inamori Foundation. You can subscribe using only your e-mail address, and you can unsubscribe at any time.