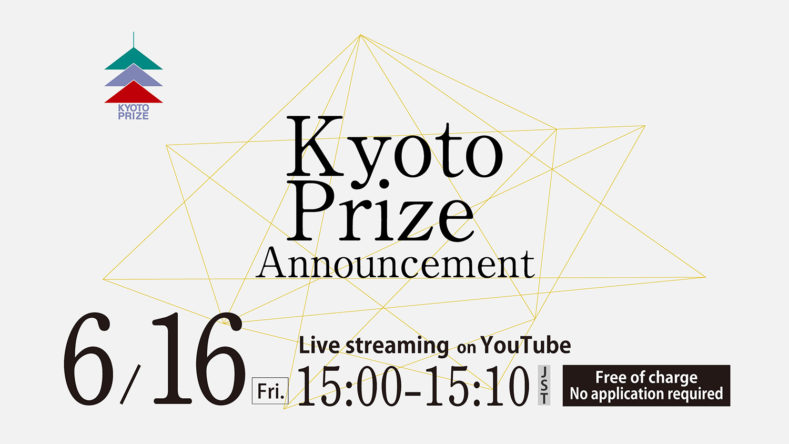 The Inamori Foundation is pleased to announce the 2023 Kyoto Prize laureates at around 15:00 on June 16 (JST.) The press conference is going to be live streamed on the Kyoto Prize YouTube channel. Please join us online!
Date and Time: June 16, 2023 15:00-15:10 (JST) *10 minutes
URL:https://www.youtube.com/live/lzb8MH3PCWw?feature=share
This year, Kyoto Prize features the following fields for each category:
Biotechnology and Medical Technology for Advanced Technology, Mathematical Sciences (including Pure Mathematics) for Basic Sciences, and Arts (Painting, Sculpture, Craft, Architecture, Photography, Design, etc.) for Arts and Philosophy.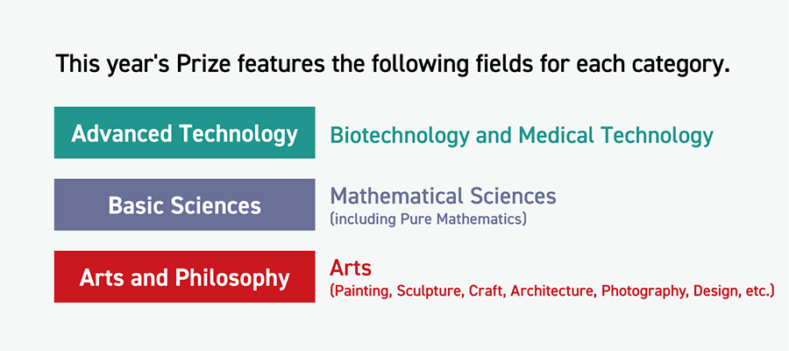 The award ceremony and a series of related events will be announced as soon as details are finalized.
The "Inamori Foundation e-Newsletter" provides the latest information about the Inamori Foundation. You can subscribe using only your e-mail address, and you can unsubscribe at any time.