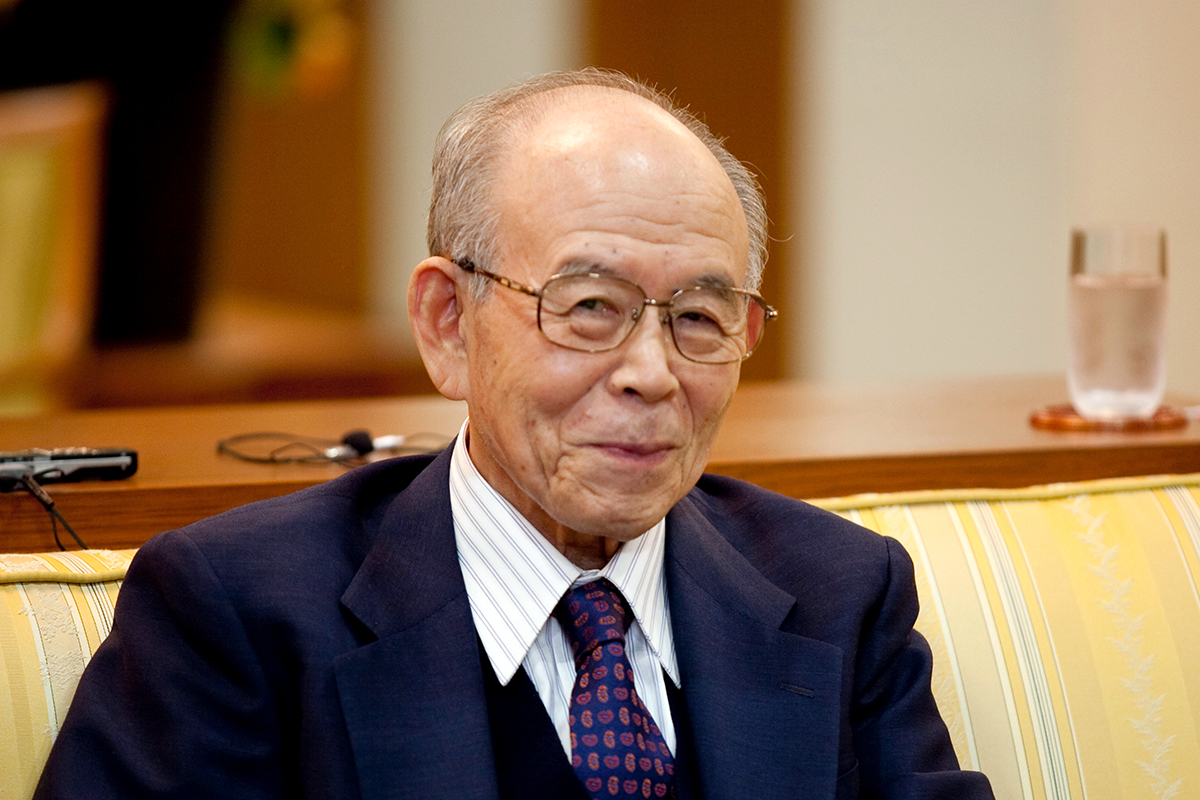 Dr. Isamu Akasaki, who contributed to the realization of blue light-emitting diodes (LEDs), passed away on April 1, 2021 at the age of 92.
Dr. Akasaki conducted persistently intensive research on gallium nitride (GaN) and its application to LEDs. His efforts culminated in the pioneering realization of blue LEDs, which led to the birth of white illumination with the three primary colors of light. It has become widely used in lighting equipment, displays, and laser pointers that support our daily lives today. The technology is also contributing to the reduction of energy consumption.
Dr. Akasaki received the 2009 Kyoto Prize in Advanced Technology for his "pioneering work on gallium nitride p-n junctions and related contributions to the development of blue light emitting devise." He was subsequently awarded the Order of Culture in 2011, followed by the Nobel Prize in Physics in 2014.
Here is what Dr. Akasaki talked about his own research path during the Kyoto Prize Week.
"I felt like a solitary soul travelling in the wilderness, but I had no intention to quit my GaN research, even if it meant that I would be the last person remaining in the field" ──from his Commemorative Lecture "Enchanted Journeys in Blue Light"
We sincerely pray for the peaceful repose of his soul.