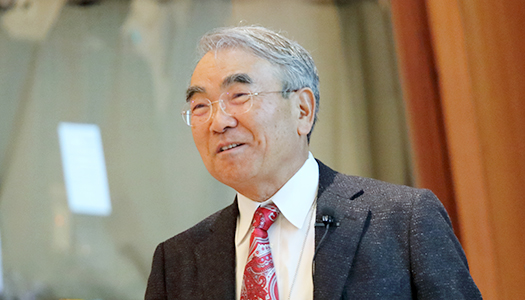 IEEE (The Institute of Electrical and Electronics Engineers) announced that Dr. Takeo Kanade Roboticist; the 2016 Kyoto Prize laureate in Advanced Technology had been named the 2017 recipient of the IEEE Founders Medal.
Dr. Kanade was highly evaluated for his pioneering and seminal contributions to computer vision and robotics: safe autonomous vehicle, facial recognition, virtualized reality, and medical robotics. Congratulations!
The IEEE Founders Medal established in 1952 is the world renowned authoritative award in the field of electronics and has been presented to Eric Schmidt, Chairman, Google Inc and Gordon Moore, Chairman Emeritus, Intel Corporation. The presentation ceremony is held in May 25, 2017 at San Francisco, U.S.A.
Note:
IEEE is the US based organization of Electrical and Electronics Engineering